Virtual Private Server ( VPS )
Get a Customized Cheap Virtual Private Server ( VPS )
Virtual Private Server
Know about server
Virtual Private Server VPS In some respects cloud servers work in the same way as physical servers but the functions they provide can be very different. When opting for cloud hosting, clients are renting virtual server space rather than renting or purchasing physical servers. They are often paid for by the hour depending on the capacity required at any particular time. Traditionally there are two main options for hosting: shared hosting and dedicated hosting. Shared hosting is the cheaper option whereby servers are shared between the hosting provider's clients. One client's website will be hosted on the same server as websites belonging to other clients. This has several disadvantages including the fact that the setup is inflexible and cannot cope with a large amount of traffic.
Virtual Private Server VPS or Dedicated hosting is a much more advanced form of hosting, whereby clients purchase whole physical servers. This means that the entire server is dedicated to them with no other clients sharing it. In some instances the client may utilize multiple servers which are all dedicated to their use. Dedicated servers allow for full control over hosting. The downside is that the required capacity needs to be predicted, with enough resource and processing power to cope with expected traffic levels. If this is underestimated then it can lead to a lack of necessary resource during busy periods, while overestimating it will mean paying for unnecessary capacity.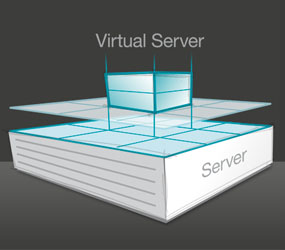 With cloud hosting clients get the best of both worlds. Resource can be scaled up or scaled down accordingly, making it more flexible and, therefore, more cost-effective.
When there is more demand placed on the servers, capacity can be automatically increased to match that demand without this needing to be paid for on a permanent basis. This is akin to a heating bill; you access what you need, when you need it, and then only pay for what you've used afterwards. Unlike dedicated servers, cloud servers can be run on a hypervisor. The role of a hypervisor is to control the capacity of operating systems so it is allocated where needed. With cloud hosting there are multiple cloud servers which are available to each particular client. This allows computing resource to be dedicated to a particular client if and when it is necessary. Where there is a spike in traffic, additional capacity will be temporarily accessed by a website, for example, until it is no longer required. Cloud servers also offer more redundancy. If one server fails, others will take its place. read more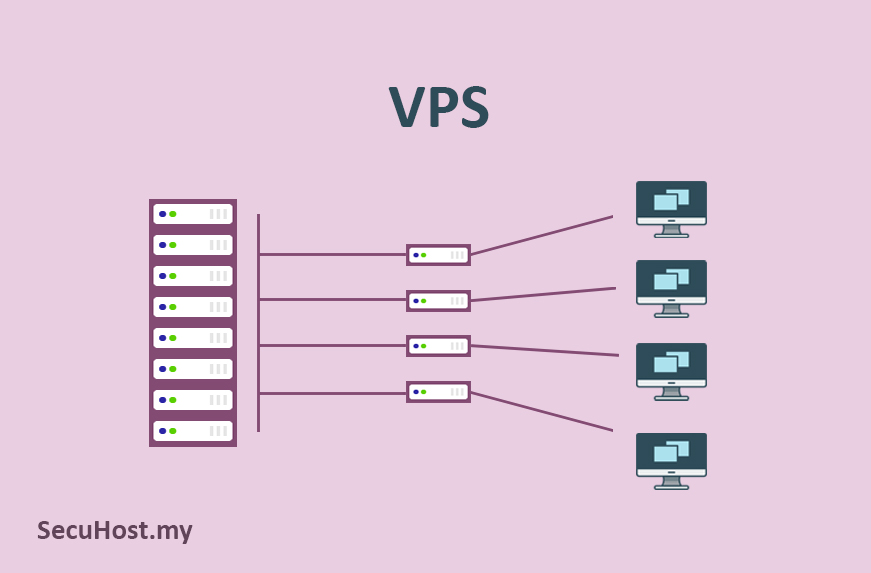 Dedicated Server
Get to know about Dedicated Server
A dedicated hosting service, dedicated server, or managed hosting service is a type of Internet hosting in which the client leases an entire server not shared with anyone else. This is more flexible than shared hosting, as organizations have full control over the server(s), including choice of operating system, hardware, etc. There is also another level of dedicated or managed hosting commonly referred to as complex managed hosting. Complex Managed Hosting applies to both physical dedicated servers, Hybrid server and virtual servers, with many companies choosing a hybrid (combination of physical and virtual) hosting solution. if you are looking for Dedicated Server, Click Here.
Virtual Private Server VPS | Virtual Dedicated Server VDS | Hosting
A VPS is a virtual machine sold as a service by an Internet hosting service. The virtual dedicated server (VDS) also has a similar meaning.
A VPS runs its own copy of an operating system (OS), and customers may have superuser-level access to that operating system instance, so they can install almost any software that runs on that OS. For many purposes, they are functionally equivalent to a dedicated physical server, and being software-defined, are able to be much more easily created and configured. They are priced much lower than an equivalent physical server. However, as they share the underlying physical hardware with other VPSes, performance may be lower, depending on the workload of any other executing virtual machines.
However, there are other use cases when it can be a good idea to start with a VPS plan right from the beginning. For example, eCommerce websites where you need to ensure secure payments with a fast and stable environment can benefit a lot from a virtual private server. In fact, if you store any kind of sensitive data or have to process online payments VPS can help you reduce the risk of security breaches and identity theft.
Characteristics of cloud server
✔ Low on-going cost:
Reduce your overall IT costs.
✔ No upfront investment:
Replace upfront infrastructure investment with low monthly costs.
✔ Flexible capacity:
Eliminate guessing on your infrastructure capacity needs.
✔ Speed & agility:
Develop and deploy applications faster.
✔ Global reach:
Take your applications global in minutes.
Benefits of cloud server
✔ Flexibility and scalability:
Extra resource can be accessed as and when required.
✔ Cost-effectiveness:
Whilst being available when needed, clients only pay for what they are using at a particular time.
✔ Ease of set up:
Cloud servers do not require much initial setup.
✔ Reliability:
Due to the number of available servers, if there are problems with some, the resource will be shifted so that clients are unaffected.
Get Hosting With Good Price